If you're a long-time dog owner, you probably know there's one problem you can't seem to get rid of: tear stains. It's like no matter how hard you try to avoid them; they show up around your pup's eyes. Luckily, even if you can't prevent tear stains, you can easily get rid of them if you have the right tear stain wipes for dogs.  
If you would like to buy our number on recommended wipes for Tear Stains, buy Arava Pet Wipes here.
     That being said, you have to be selective. You're talking about something that'll be close to your dog's eyes, right? You need the best and safest wipes out there. If you're not sure which type to get, here's a list of the best tear stain wipes for dogs on the market, along with a guide on how to choose.   
What are Tear Stain Wipes for Dogs?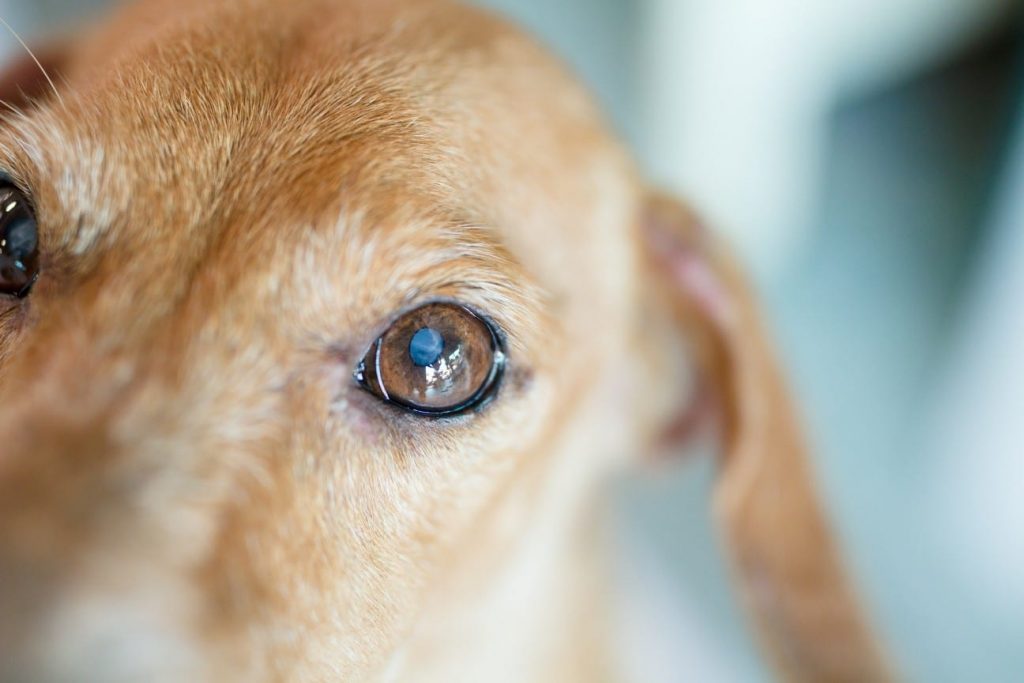 Tear stain wipes are basically small strips or sheets that are moistened with gentle, soothing formulations. All it takes is a small wipe and you can carefully take away all the tears and built-up stains and substances around your dog's eyes.  
    There is one thing you should think about when considering which tear stain wipes to choose: you're dealing with your pup's eyes here. That means you need to be careful and pick the absolute best of the best. That being said, there's no need to worry. Most tear stains dog wipes are made from organic, perfectly-safe ingredients. They're just perfect for removing tear stains! 
     If your dog is known to tear up easily, these wipes are indispensable. You'll find yourself constantly wanting to get rid of those pesky stains and that annoying crust. It'll improve your pup's appearance, it'll be able to see better, and overall, your pup will look much healthier! 
Why Should I Clean my Dog's Eyes?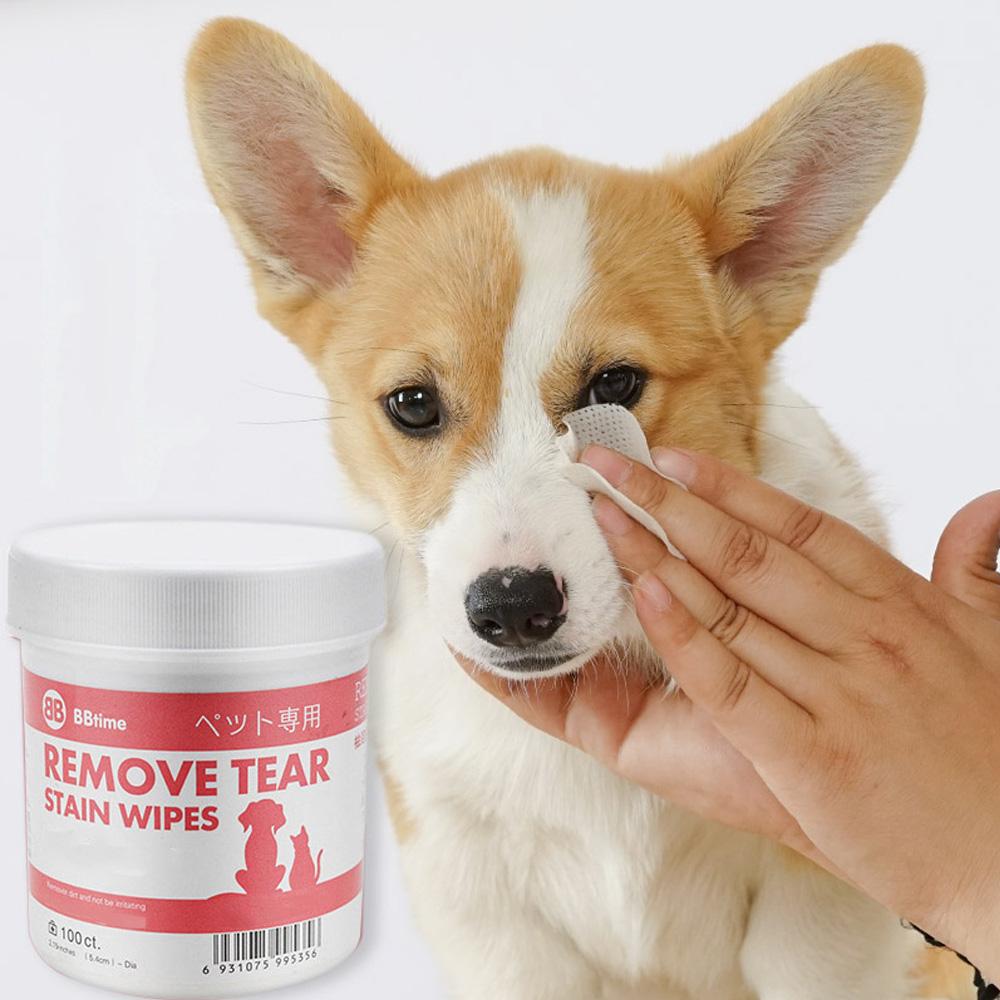 Sure, dog wipes for tear stains are great but why do you really need to clean your dog's eyes? Just for appearances? Well, sure that's one reason. But the real reason is that your pup's hygiene is one of the main contributing factors to its health. By continuously taking care of your dog's hygiene, you can avoid a number of health problems such as bacterial infections. Excessive tearing makes the area around your dog's eyes ripe for these kinds of infections.  
      Regularly wiping your dog's eyes can also help keep bad odors at bay. It's also great for removing crust around the eyes. Not to mention this will help keep your dog's eyesight in top-notch shape. Besides, this will soothe away irritation and inflammation around your pup's eyes.  
How to Pick the Best Tear Stain Wipes for Dogs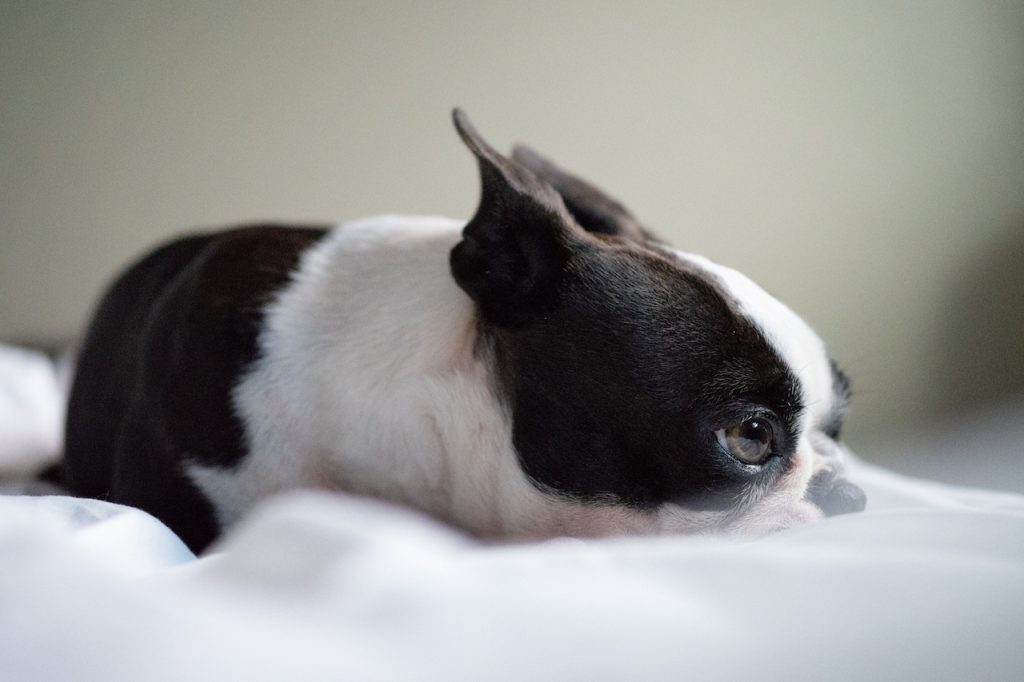 If you're set on buying some tear stain wipes for your dog, there are a few factors you need to consider. Sure, wipes aren't really that complicated of a product, but to the well-trained eye, you'll be able to spot several key differences that should influence your choice. Here there are.  
Active Ingredients 
     This pretty much goes for anything you're thinking of buying: look at the ingredients, they're important. It doesn't matter if a product has great reviews, look at the components. If you find a list of toxic ingredients, then you shouldn't think of risking your pup's health. You should always go for ingredients that are all-natural and completely safe.  
      If you really want the best of the best, go for eco-friendly components. Things like aloe vera, plant oils, and herbal extracts are perfect. Use tear stain wipes that contain these ingredients for your dog and you won't have to worry about anything bad happening to it.  
     Another thing you should consider is whether or not your dog is allergic to any of the ingredients in those tear stain wipes. It's not uncommon for pups to develop allergies from chemicals or certain additives in tear stain wipes. Be picky and be careful with what you choose for your dog. When in doubt, you can always ask your vet.  
Quality and Price 
     Another important factor to consider when buying pretty much anything is the price. You don't need fancy, expensive tear stain wipes for your dog to get the job done. There are tons of effective options on the market that work just fine and are completely affordable. Contrary to what most people think, quality doesn't have to correspond to price. You can find tons of high-quality tear stain wipes on the market at a great price. You just need to choose correctly.  
     If the tear stain wipes you're considering can help you remove crud, eliminate tear stains, and get rid of bad odors, then they're a good choice. Anything less isn't worth your money.  
     If your budget isn't as big as you'd like, no worries. You just need to find good-quality tear stain wipes that are equally great in quantity. Here are a few examples.   
Best Tear Stain Wipes for Dogs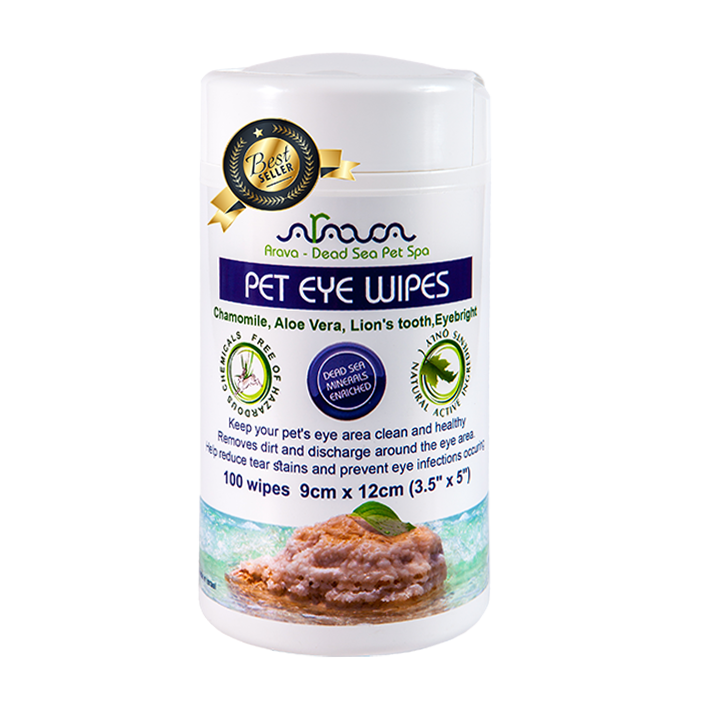 First up on our list is the Arava tear stain wipes for dogs. If you're thinking of throwing away those cloths or dry wipes, then Arava is a great option to consider. It has some pretty great selling points that beat other wipes on the market. Here's the gist. 
Features 
     For starters, Arava is one of the safest, most gentle wipes on the market. It's made from healthy, organic ingredients that guarantee your pup won't suffer from any kind of allergic reaction whatsoever. Arava tear stain wipes contain just the right mixture of botanical and organic extracts that make the overall formula hypoallergenic.  
     Some of our favorite ingredients include chamomile, aloe vera, Lion's Tooth, Eyebright, and vitamins D, E, and B5. Not to mention the company throws in its very own unique blend of Dead Sea minerals. 26 different types of minerals to be exact. Minerals like sulfur, sodium, magnesium, and calcium are the reason Arava has such gentle, yet powerful soothing effects.  
Pros 
Great for dogs with crusty or sleepy eyes 
Prevents new tear stains from developing, while eliminating old ones 
Chemical and bleach-free 
Completely safe 
Made from hypoallergenic, natural ingredients 
Great for sensitive pups 
Utilizes a unique, signature blend of Dead Sea minerals exclusive to Arava 
The company provides a 30-day risk-free guarantee 
Cons 
You have to store it properly, otherwise, it'll dry up 
2- John Paul Pet Eye and Ear Wipes for Dogs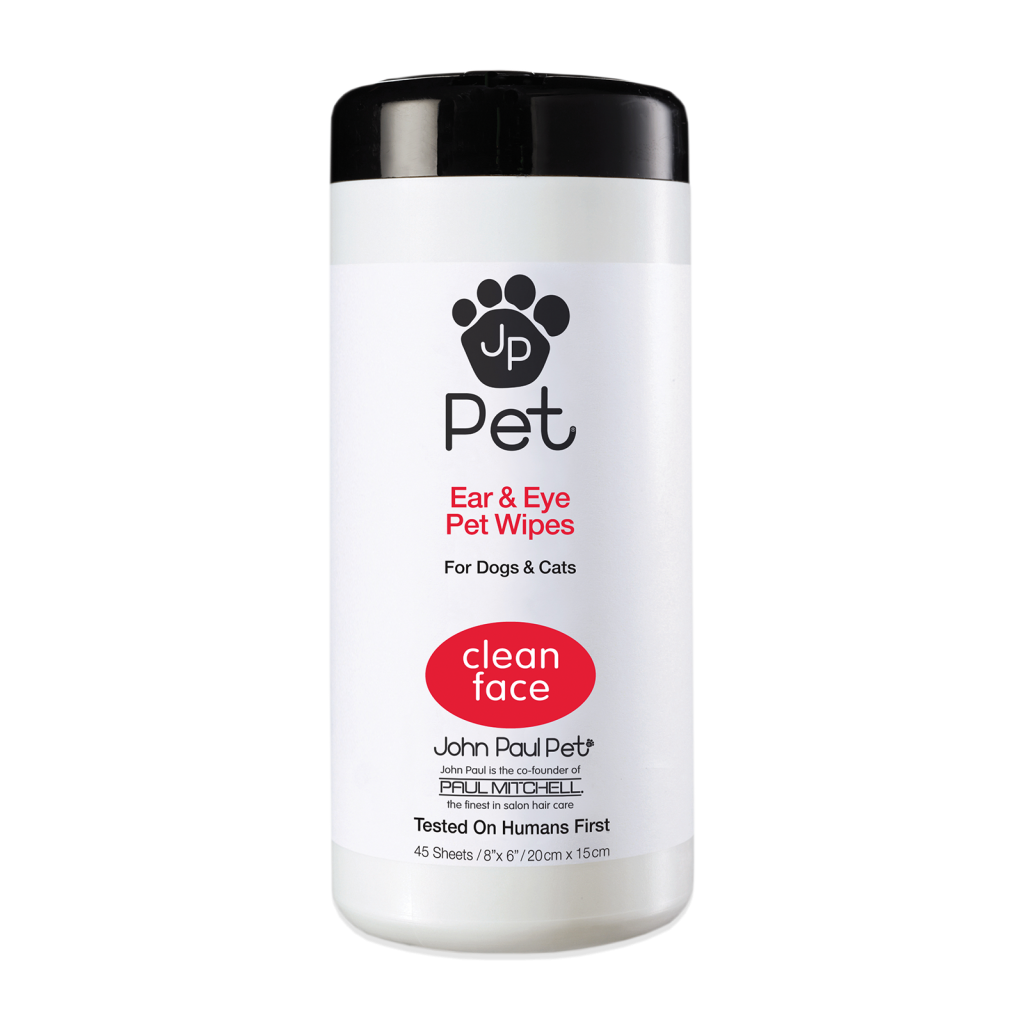 Here's another great option if you want to get rid of crust, tear stains, and other built-up substances. John Paul wipes for dogs are great for cleaning the area around the eyes and also the ears.  
Features 
     John Paul wipes come in a 45-piece canister that is portable and easy to take with you on the go. Each one of these gentle wipes is infused with aloe vera, which not only has soothing properties but also adds a nice, soft touch.  
     Users love the canister's design and how easily it dispenses the wipes without clogging up or catching at the outlet. The wipes themselves are also quite practical thanks to their large size. It won't matter if your dog is a tiny pup or a large, adult-dog. The wipes cover more than enough area.  
Pros 
Great design and easy dispensing  
Large size 
Aloe vera-infused wipes (soothing and softening properties) 
Gentle to the touch 
Cons 
Easily dry up if left open too long 
3- Pet MD Chlorhexidine Antiseptic Wipes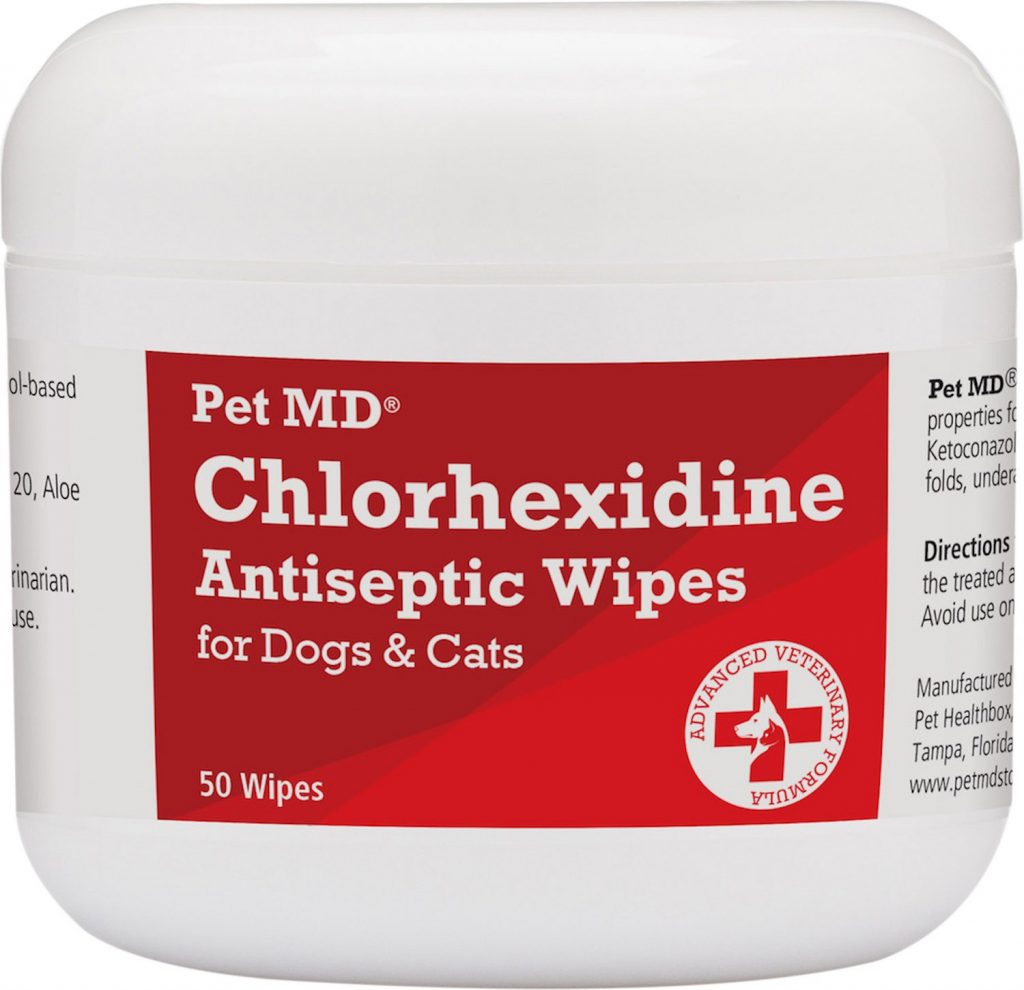 If you've been dealing with tear stains for some time now, you probably know they can be caused by infections, right? Well, what better way to get rid of infection-induced stains than with antiseptic wipes? Pet MD Chlorhexidine wipes are the perfect solution.  
Features 
     As the name suggests, these wipes contain chlorhexidine, which a strong antibacterial and antiseptic substance. It helps kill off the bacteria and microorganisms that live around your pup's eyes, causing infections and tear stains.  
     In addition to chlorhexidine, Pet MD tear stain wipes also contain ketoconazole, a powerful antifungal agent. That means these tear stain wipes for dogs cover all kinds of infections and deal with different types of causative agents. In other words, they're effective and reliable.  
     You'd think tear stain wipes that contain two powerful ingredients would be harsh on your dog's eyes, right? Nope. Pet MD wipes contain aloe vera which helps give a soft, gentle, and soothing touch. 
     The one downside to Pet MD tear stain wipes for dogs is that they contain a preservative called methylisothiazolinone, which is a known allergen. That means you should stick to the affected areas only and look out for signs of allergy. If you're a bit worried about your dog being allergic to the wipes, check with your vet before using them.   
Pros 
Large-sized wipes 
Reviews claim you won't need more than one wipe per day 
Contains powerful antiseptic and antifungal agents 
Contains aloe vera for a nice, soothing effect 
Treats and prevents tear stains 
Cons 
Contains a preservative called methylisothiazolinone, which is a known allergen 
4- Angel's Eyes Gentle Tear Stain Wipes for Dogs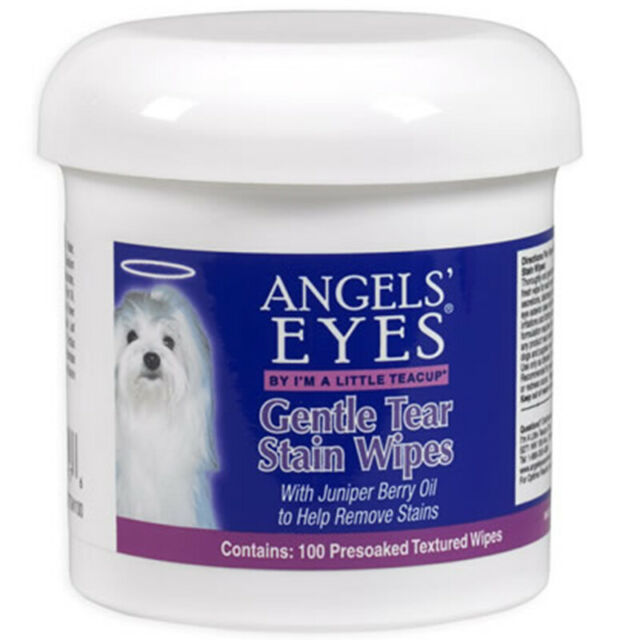 If your pup has stubborn mucous or crust around the eyes, these wipes are a great option for softening and getting rid of them. Angel's Eyes tear stain wipes are effective for all fur colors.  
Features 
     One of the better things about these wipes is that they are quite economic. A single pack contains 100 wipes, which is a lot considering you won't need more than one wipe a day.  
     The unique thing about Angel's Eyes wipes is that they're presoaked in tear stain removal solutions. That means you're basically using two products in one. Lots of people get worried about using a tear stain removal solution and opt for wipes, instead. Well, now you get both for the price of one.  
Pros 
Economic and affordable 
Effective for all coat colors 
Presoaked in tear stain removal solutions 
Perfect size 
Cons 
Doesn't get rid of bad odors very well, unless you use it regularly  
5- SofiesSecret XL Tear Stain Wipes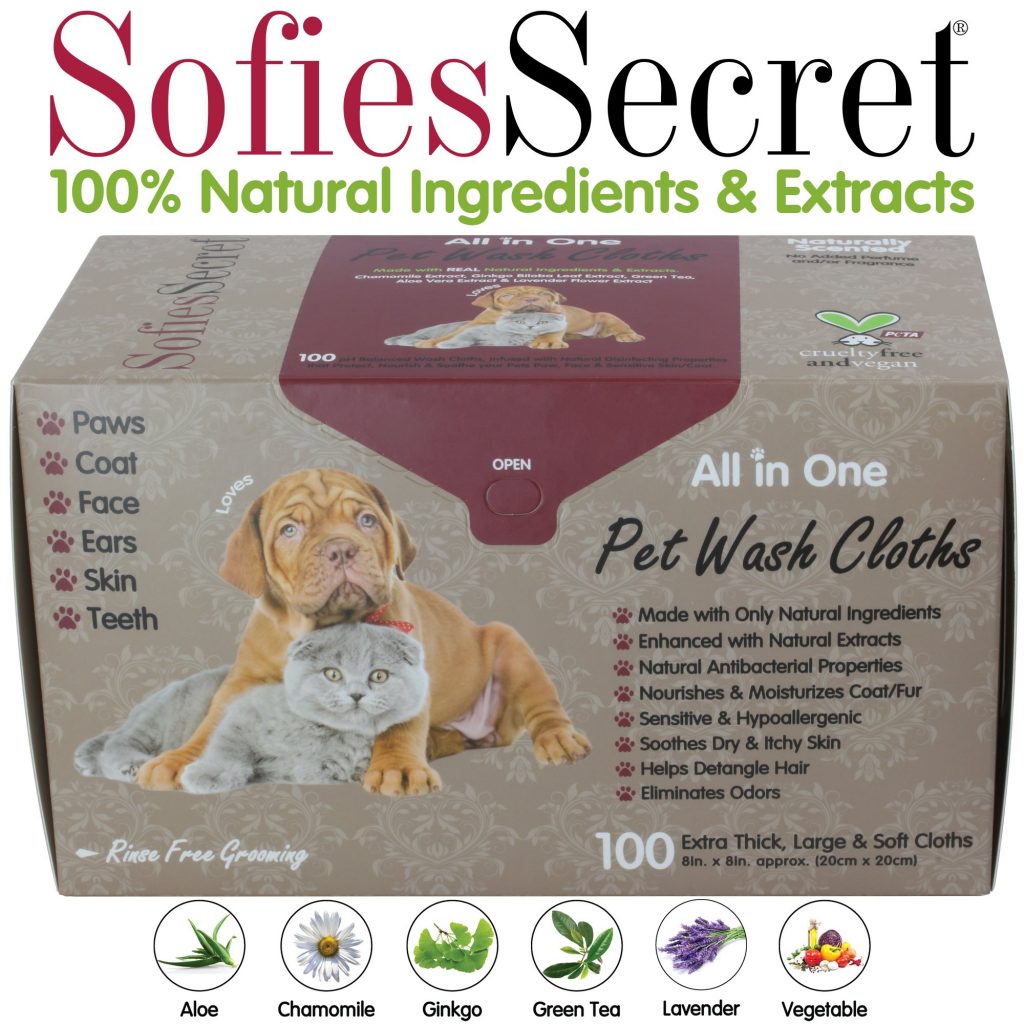 You're probably wondering, what's Sofie's Secret? Well, the secret behind these tear stain wipes for dogs is that they're eco-friendly, efficient, and overall awesome. Here's why dog owners around the world love SofiesSecret XL tear stain wipes for dogs.  
Features 
     SofiesSecret tear stain wipes come in the form of 50 extra-large wipes, stored inside a reusable container. Every single one of these wipes is made from all-natural, eco-friendly ingredients. You've got things like chamomile, aloe leaf, cinnamon oil, and even lemongrass oil. All of these components are excellent for soothing away irritation and inflammation.  
     You can use SofiesSecret tear stain wipes to get rid of tear stain and any other stains on your pup's body. It's perfect for fur, skin, and even paws.  
Pros 
Comes with a reusable container that keeps the wipes moist 
All-natural ingredients 
Great for inflamed or irritated skin and fur 
Has multiple uses 
Extra-large size 
Cons 
Some people claim there a strong lemon-grass odor that is unpleasant to some dogs 
6- Tropiclean Tear Stain Wipes for Dogs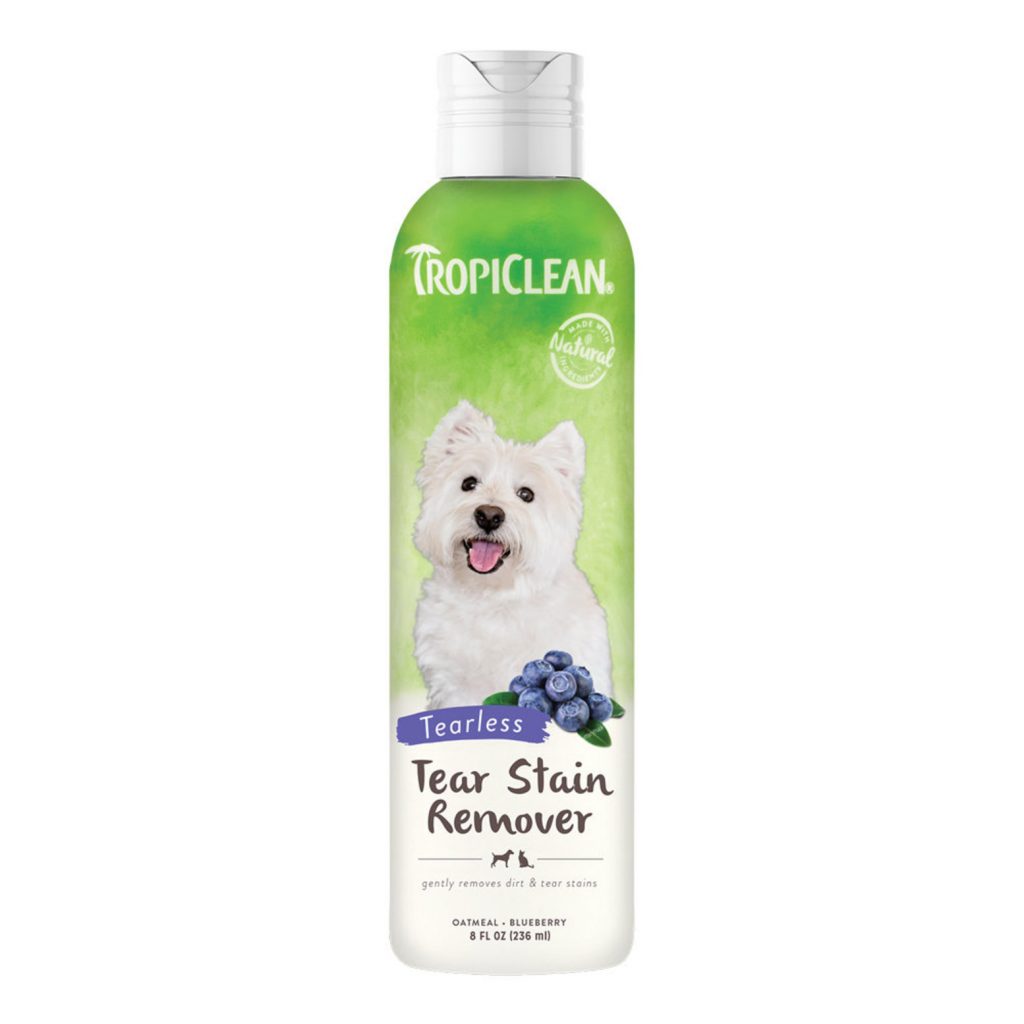 Here's another great tear stain wipe for sensitive and allergy-prone dogs. Tropiclean is made from all-natural, hypoallergenic materials that are completely safe for your pup. It's great for removing dirt, dander, dust, unpleasant odors, and of course, tear stains, too.  
Features 
     The main thing about Tropiclean Tear Stain Wipes for dogs is that it's chemical-free. It doesn't even contain alcohol or soap. That means it won't cause your pup's skin to become dehydrated, which happens with most alcohol-containing products.  
     If you're using any spot-on flea products, you won't have to worry about interactions. Tropiclean is soap-free which means you can use it simultaneously with flea treatment products.  
Pros 
Great for sensitive dogs (hypoallergenic) 
Doesn't contain alcohol, soap, or any harsh chemicals 
Can be used with flea treatment products 
Helps get rid of tough odors 
Can be used daily 
Can be used around the eyes and on all other body parts 
Cons 
These wipes don't leave behind a fresh scent after use 
Conclusion 
     Tear stains are annoying and choosing the right tear stain wipes for your dog isn't easy, either. You want only the safest, most effective wipes going near those precious loving eyes. With the tear stain wipes on this list, you'll be able to eliminate those pesky stains without causing any harm to your furry little buddy. Try one out and you'll have that luscious, shiny coat back in no time!