There comes a point in every dog owner's life when they realize tear stains are unpreventable. It's like there's no getting past them. No matter what measures you take and no matter how much care you give your pup, it always seems to have those pesky dark brown streaks.
Well, here's some news: you can get rid of tear stains in a matter of minutes. I'll do you one better: you can even make sure they never come back! How? Simple: you just need a good tear stain remover. While there are tons of those of the market, the one with the best efficiency and safety profile is Shazam Super whitening Gel Tear Stain Remover.  
Features of Shazam Tear Stain Remover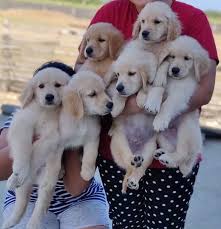 Right off the bat, there's something you should know about Shazam Tear Stain Remover. It's unlike most stain removers on the market. How so? Well, Shazam Tear Stain Remover doesn't come in liquid form. It's a clear, ultra-light gel.  
This clear gel is formulated with a bunch of unique ingredients that are specially designed to get rid of tear, dirt, urine, and even blood stains. First of all, Shazam Super whitening Gel contains state-of-the-art enzymes. These are responsible for breaking down and degrading substances and particles that are built-up in your pup's fur. This build-up of debris is often the cause of your pup's tear stain problem. By getting rid of the causative particles, Shazam Tear Stain Remover helps eliminate your stain problem once and for all.  
Now, when you hear the word enzymes, you think Shazam Super whitening Gel only breaks down tear stains and particles, right? Well, it also builds up your pup's fur and gives it strength. It's all thanks to the special conditioning components added to its formula. There are tons of hair-fortifying ingredients that literally act as conditioners, giving your pup's coat more strength and vibrancy than ever. Shazam Tear Stain Remover leaves your pup feeling fresh, soft, and hydrated.  
These conditioning properties aren't just great for aesthetics. Shazam Tear Stain Remover also leaves your pup's fur more resistant to future stains. Basically, it works to treat and prevent tear stains at the same time. The next time your pup gets urine, food, or any kind of stains on its coat, the fur will be less liable to discoloration.  
Shazam Tear Stain Remover utilizes another brilliant technological component: the humectant moisturizing glycerin molecule. It might sound pretty fancy but the idea is actually quite simple. As a humectant, the glycerin molecule helps retain enough moisture to keep your pup's coat hydrated and lustrous. This works with the conditioning components to boost vibrance and give an overall healthier appearance. 
Shazam Super whitening Gel comes in an 8-oz tub. You might think this isn't much but keep in mind that you only need one application for this magic gel to work. Not to mention it help prevent tear stain from recurring so you won't need to reapply it that many times. That means it'll be months before you finish it!  
How to use Shazam Super Whitening Gel
It's actually quite simple. First of all, you can use Shazam Tear Stain Remover on any kind of fur whether it's dry or wet. When it comes to application, you don't even need a cotton swab. Just apply the gel directly to the tear-stained areas or with the help of your finger. You can even use a small cosmetics paintbrush if you want to get fancy. You only need a small amount. Next, gently massage the Shazam Super whitening Gel into the fur, making sure to stay away from your pup's eyes. It's important to avoid direct contact with the eyes because you don't want to cause any unnecessary irritation. That'll make the tear stains worse. 
After applying Shazam Super whitening Gel, give it about 15 minutes to work its magic. And there you go. No more tear stains. After that, you can choose between rinsing out the gel or just leaving it there. It's perfectly safe to leave in your dog's coat between baths. 
How long does it take for Shazam Super whitening Gel to work? 
Why do you think it's called the "Shazam" Tear Stain Remover? It's that fast. It only takes about 15 minutes after application for this magic potion to work. Sure, some tear stains can be a bit stubborn and might require a few tries, but you'll find that most of the time, Shazam Tear Stain Remover works instantly. 
Can I use Shazam Tear Stain Remover for other pets? 
While Shazam Tear Stain Remover is mainly manufactured for pups, you can use it on your cats, as well. It's been tested and is perfectly safe for your feline buddies. Since cats are known to suffer from tear stains too, Shazam Tear Stain Remover would be the perfect solution to save some money and treat both pets simultaneously.  
Shazam Super Whitening Gel Manufacturing 
Shazam Super whitening Gel is made in the USA under strict quality control regulations. The product goes through a series of tests to make sure it's safe, effective, and compliant to all standards of quality. That means you can be sure that every penny you spend is worth it.  
What do People have to say about Shazam Super Whitening Gel? 
When you're not quite sure whether or not to buy a product, it's a good idea to go online and read reviews on it. We've all done it. When it comes to Shazam Tear Stain Remover, you'll find that the majority of dog owners absolutely love it. In fact, some people are even upset that it worked so well on the first try, they don't need the rest of the tub! Talk about a show-off!   
Conclusion 
Shazam Tear Stain Remover is one of the more innovative products on the market. It utilizes several components to get the job done and leaves your pup feeling fresh, hydrated, and lustrous. Not to mention it works extremely fast, taking only 15 minutes to get rid of the tear stains. With Shazam Super whitening Gel, the only thing you'll have to worry about is what to do with the rest of it once the tear stains are gone!