Dr. Dobias SoulFood is undoubtedly one of the best dog multi-vitamin available in the market today. SoulFood is not only a certified organic multi-vitamin but also organ health support supplement. The best part about this supplement is that it is not age- specific. Dogs of all ages can benefit from this organic dog vitamin. If you would like to purchase Dr. Dobias Soulfood please click here.
What is Dr. Dobias SoulFood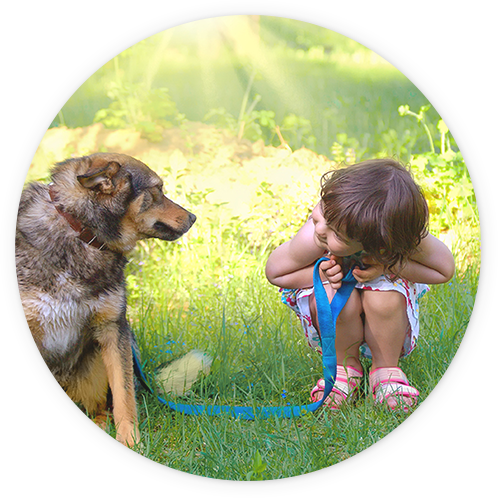 Dr. Dobias SoulFood is a latest and different organic multivitamin formula which is also USDA certified. It is made with a proprietary, patented and all-natural probiotic fermentation process. For the best results,it is recommended that you give GutSense, GreenMin, and Omega Oils along with the SoulFood and it is bound to give optimum benefits. This will definitely help with the overall health and longevity of your dog. Another good thing about this supplement is that it is very cost-effective too. One jar of SoulFood can last for about 60 days on an average.
Why Should You Should Choose Dr. Dobias SoulFood Over Other Dog Multi-Vitamins?
It is a wholesome and a balanced formula that offers full spectrum.
It is made with vegetables and organic herbs that makes it all- natural.
It is made with patented technology. This makes it more reliable.
These dog multi-vitamins have been naturally cultured.
It is a raw food for your dog.
These dog multi- vitamins are easily absorbed by your dog's body.
These multi-vitamins are easily available too.
It is very easy for your dog to digest these supplements.
It has a great taste. There is no way your dog will dislike it.
SoulFood supports the functioning of your pet's liver.
It contains superfoods like turmeric.
It offers appropriate pH balance to your dog's body.
This supplement contains chlorophyll.
Dogs of all ages can benefit from this dog multi-vitamin.
A well-balanced addition to all types of pet food.
It is made in the USA.
Directions to Administer SoulFood
SoulFood comes in a powdered form and therefore, it is very convenient to use it. You can very easily add this supplement to any kind of processed, cooked or even raw food. Mix this supplement daily and that too only before feeding time.
DOSAGE
| | | |
| --- | --- | --- |
| WEIGHT | DOSE | NO. OF DAYS |
| Up to 10 kg (22 lbs) | 1/2 tsp daily | approx 90 days |
| 11 – 25 kg (23 – 55 lbs) | 3/4 tsp daily | approx 60 days |
| 26 – 50 kg (56 – 110 lbs) | 1 tsp daily | approx 45 days |
| over 50 kg (110 lbs) | 1 1/2 tsp daily | approx 30 days |
You are recommended to buy SoulFood jars according to the weight of your dog, since the containers are filled by volume and not by weight. It is okay to not refrigerate SoulFood after opening, but if you want to there is no harm either.
The best way to introduce these essentials to your pet for the very first time is to start with GreenMin. Give it for one week, and then gradually administer SoulFood and GutSense from the following week.
Since there is no way you can be absolutely certain about the quantity of each vitamin your dogs need; the doses recommended above are only an estimate. It is only a reasonable solution to offer a broad spectrum of naturally-cultured multivitamins. It is perfectly fine to add a variety of vitamins to your dog food, but make sure they are never given in excess.
Not many people are aware of the fact that the conventional or the usual dog vitamins that are available over the counter are synthesized from products like crude oil and coal which is not a very healthy choice for your pet dog. On the other hand, Dr. Dobias's SoulFood is a certified organic food vitamin. This whole food supplement is as good as a real food which is easily absorbed as well as metabolized.
SoulFood contains a variety of important vitamins. You will thoroughly enjoy giving this multi- vitamin to your dog because it is extremely gentle on digestion. Consuming this supplement will never upset your dog's stomach unlike many other synthetic vitamins.
Protect Your Dog From these Five Toxic Chemicals
It is not a hidden truth that there is a serious depletion of agricultural soils happening over the decades. This has affected the whole food chain and all the other things that are directly connected to it. This whole loss has affected animals as much and as seriously as it has affected the human beings. Dr. Dobias's SoulFood promises to fill the nutritional gaps which is caused by lack of important nutrients in the soil.
There is an array of toxic chemicals present in the dog food packaging and the dog toys. Have a look at these and keep your pet safe as much as possible: –
Aluminum
This toxic metal easily leaches in food when exposed to extremely acidic foods and high temperatures. It is best to not cook food in this metal or to even pack food with the aluminum foil; neither for humans nor for animals.
Tin
Tin or canned food should be banned altogether. Although it is a convenient method to preserve food, but it is not necessarily a healthy way either. And unfortunately, it has been around for the longest period of time. The inside of the tin cans is quoted with BPA (Bisphenol A), a xenoestrogen. This chemical is known to imitate estrogen hormone. And it badly affects hormonal balance and even worse, the fertility.
Plastic
It is a known fact that plastic is dangerous to all the living things existing. There are endless reasons to avoid or maybe reduce the use of plastic, especially for food packaging and food storage. Plastic too has Bisphenols along with toxic fillers and colorants, and it does not disintegrate that easily. Dog bowls and dog toys manufactured widely are known to have lead as one of the main components. The environment will be able to take a sigh of relief if plastic is completely banned, once and for all.
Polystyrene or Styrofoam
It is possibly carcinogenic. If burnt, it will release as many as 51 artificial as well as mostly toxic chemicals. The most dangerous way of using polystyrene is putting warm or hot liquids in the containers made of Styrofoam.
Phthalates
It is mostly found in dog toys made of plastic. These substances are known to be hormonal disruptors that have anti-androgenic effects. Some of these substances could possibly be carcinogenic too.
It is true that one may not be able to avoid toxic and many other artificial substances completely. But increased awareness can easily make a significant difference, especially if the matter is about protecting your pet.
Thoughtful Packaging of SoulFood & Other Multi-Vitamins
The best part about Dr. Dobias dog multi-vitamins is that they have been given extra attention to the packaging. Taking the above points into serious consideration, all the products of this brand are packed in glass and not in plastic. They are very careful about contamination. This eliminates all types of interaction with the toxins that may be otherwise present in the plastic packaging. Since glass is non-porous, it does not allow any gas or liquid to pass in the container of the supplement; ensuring that it stays fresh and in good quality for the longest possible time.
In a way, the brand is playing a huge part in keeping the environment clean. Glass can be recycled infinitely and is a sustainable product. Neither does the process of recycling affect the purity or the quality of the glass.
Follow These Three Steps for Your Dogs Good Life
Liver Cleansing- Take your pet for liver cleaning twice a year. This will help in eliminating toxins, if any from your dog's body. It will also reduce the exposure to harmful substances; leading to a lot more healthy, happy and a long life of your dog.
Accompany Dr. Dobias SoulFood dog supplement with GreenMin and GutSense.
Completey avoid the use of above- mentioned toxins.
If you could follow these three steps religiously, your dog is bound to be at its best possible health for a longer period of time.
Who is Dr. Dobias?
Dr. Peter Dobias, DVM is a veterinarian with 30 years of experience. In 1988 he graduated from Czech Republic as a Doctor of Veterinary Medicine. And in 1995, he received the Canadian Certificate of Qualification. Currently licensed in the European Union, Dr. Dobias different approach to dog healing is loved and much appreciated by dog lovers worldwide. His holistic way of dog care is not only unique but also organic and that has made him a loved name in the USA.
Dr. Peter Dobias firmly believes that disease prevention is the most important part in dog care. Followed by natural supplements and nutrition. He also believes that the right exercise too should be given equal importance. On top of all this, if you can go for drug free approach to medicine, you can very well add few more years to your pet's life.